LEATHAM MUSIC
Classical Music Recordings
"Front Row Performances"
Mozart: Piano Sonata K.330
Beethoven: Waldstein Sonata
Bach/Siloti: Prelude in B min
Liszt: Piano Sonata in B min

Hear samples and buy CD

Two hours of Chopin. 29 tracks.
2 Ballades, 3 Nocturnes, 3 Polonaises
4 Etudes, 6 Waltzes, 6 Preludes
3 Mazurkas, 2 Scherzi.

Hear samples and buy CD

Ravel: Mother Goose Suite
Stravinsky: Rite of Spring pt 1
Schubert: Waltzes Op.18a
Brahms: Six Hungarian Dances

Hear samples and buy CD

Australian Flute & Guitar music
Phillip Houghton, Richard Charlton
Colin Brumby, Stuart Greenbaum
George Dreyfus, Elena Kats-Chernin

Hear samples and buy CD
Videos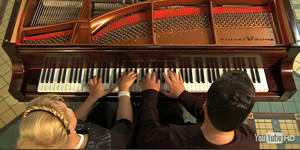 Built by Wayne Stuart in Newcastle Australia, our instrument has been described as being among the finest concert grand pianos in the world by such internationally recognised concert pianists as Michael Kieran Harvey, Mark Gasser, Brenda Jones, Sally Wilson &Mark Kruger, Gregory Kinda, Olga Kharitonova and Igor Machlak.